Yes we are doing Auctions, We need to make room. LOts of good deals will be going up during the weekend. We started using GothAuctions again. It is a free Auction site with a lot of great folks :)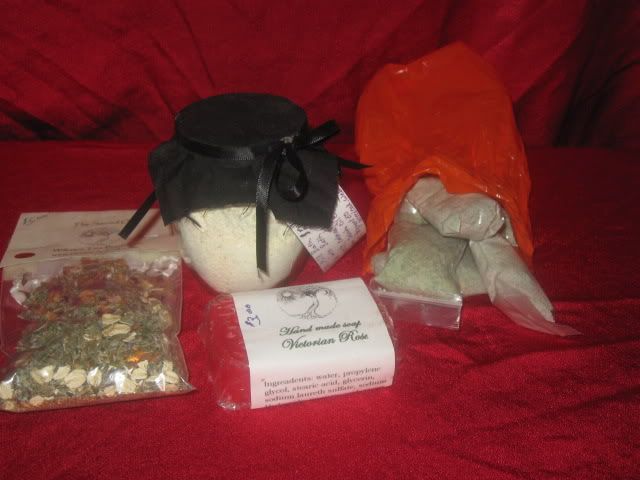 Handmade Bath Set: Silky Milk Bath, Willow's Tea Bath, Dragons Blood Bath Salts, Victorian Rose Soap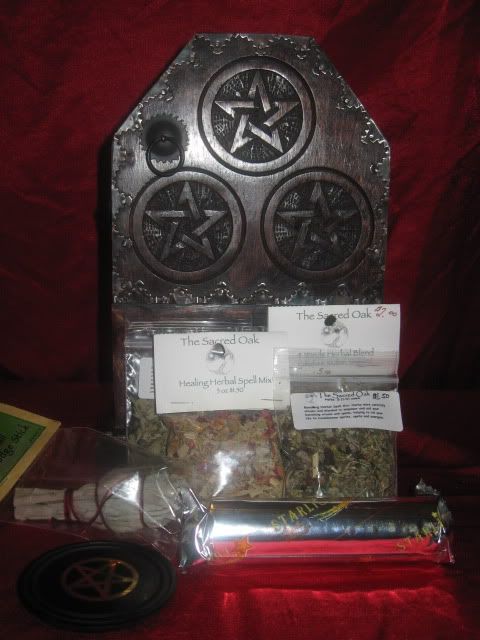 Pentagram Chest with Charcoal, Pentagram Tile, 4 spell mixed and White Sage.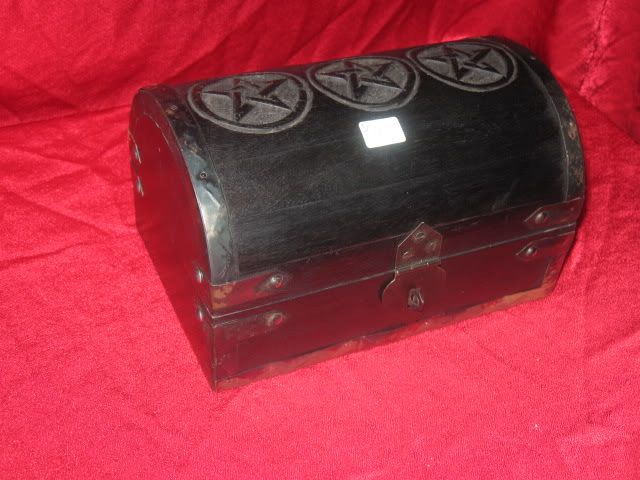 Pentagram Round Chest with Black Dragons blood Votive Candle, Healing Spell Mix, Wooden Pentagram Tile, And Charcoal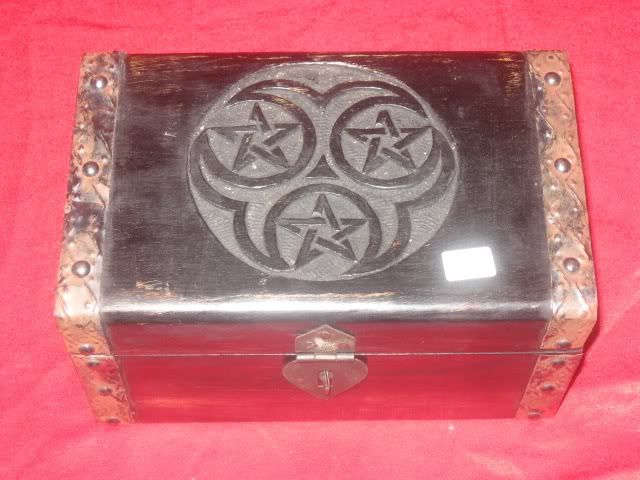 Hecate Triple Pentagram Treasure Chest with: Willow's Tea, Spa Soap Peppermint, Rain Sea Salts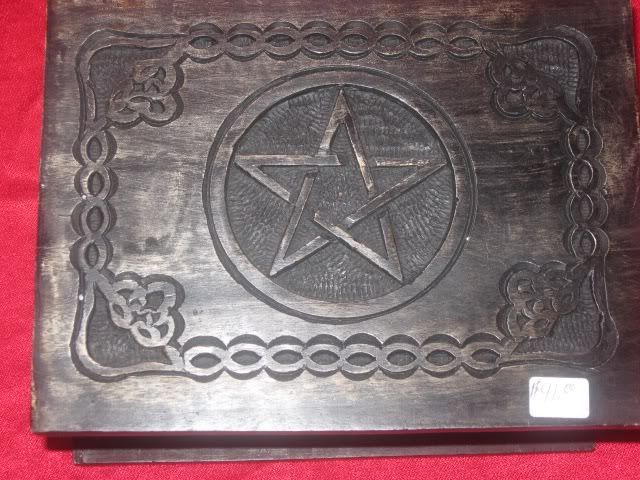 Celtic Pentagram Mango Wood Chest with Wooden Pentagram Tile, White Dragons Blood Votive Candle, Purification Spell Mix, 1 roll of Charcoal 10 diskettes in a roll.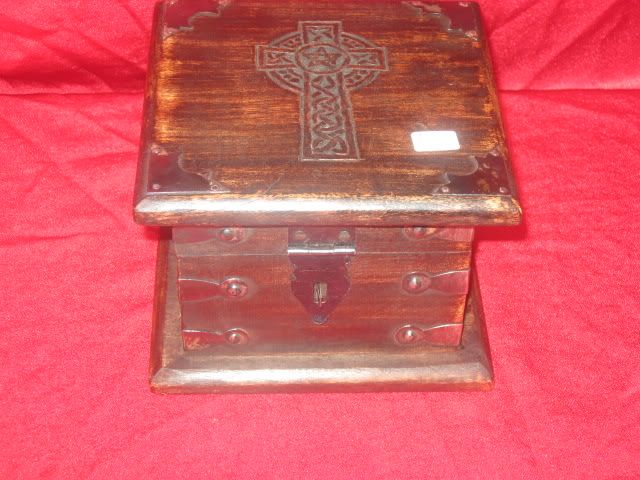 Celtic Cross Box with 3 lady Choice teas: Vitamin C, Awaken Vitality, and Prosperity Tea, 1 Wire mesh tea ball.
We will be adding Tons more all Weekend, To visit our list of Auctions
click here
. By selling these off we will be able to make room for the bigger projects we would love to do. Enjoy!