We recently finished a custom order for an Egyptian Necklace. This necklace took longer then normal due to the use of new materials, and chaotic home life. We sure hope that our Customer will love it, we know we did while making this one!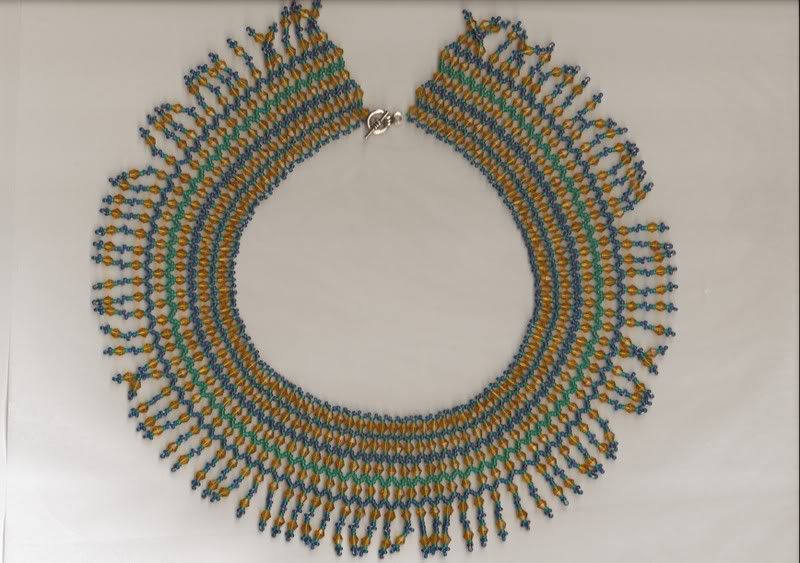 Color Combination:
Royal Blue Seed Beads
Teal Seed Beads
Gold Facet Glass Beads (over 400)
Due to new and better materials these necklaces have gone up in price, and we are almost afraid they might not sale due to the price increase. As for now we will not be placing custom order listings as we try to figure our numbers and other factors into these lovely pieces.
You can always view our
Etsy Shop
to see what is available.