Happy Monday!
Today seams to be dark and cold, but why should our eye candy? While cleaning out my etsy favorites (most were sold!) I came across a lonely shop. Go To Great Panes a stained glass shop. This artist has some great looking pieces. The colors and shapes worms even the chill from my monitor. I remembered that the artist had given me an image a while ago to use at one of our craft fairs.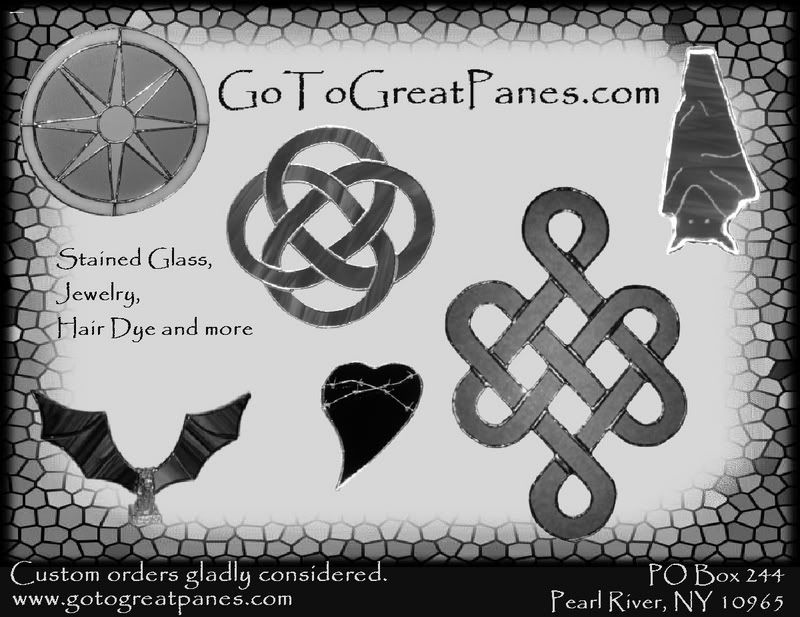 One should really visit her shop to see the lovely glass maybe buy some for yourself!
Random Fact: Hot Glue is Hot! (duh)
Random Blog of the day:
Blue Boy Gifts
We are members of Fae Etsy cheek out their
blog
and
web sight
.
We are starting to collect shop info and business cards again. We will be going to a show in march. If you wish to send us something to hand out at our LARP (Live Action Role Playing) Convention please contact us at sacredoak2002@yahoo.com